You have a website now, what next ?
Website is to provide information and experience to your visitors and eventually convert them to customers. But a new website does not have enough visibility to attract potential customers. Marketing & advertising your business website is equally important as having a website.
Get Started with Digital Marketing – Social Media & Google Ads
Why Digital Marketing ?
The days of placing flyers in the newspapers and printing banners are slowly fading away. In this age, it is crucial that your business have a digital presence.
And with digital marketing, you have the capability to reach a large amount of audience – targeted audience to reach your potential customers and for them to find you.
Plus, your results from digital marketing are much more measurable compared to offline and traditional marketing.
Facebook and Instagram Ads

Largest Social Media Platforms
Over 25 million people are active social media users in Malaysia and the big portion of this usage is in Facebook & Instagram Platform.
These offers a very efficient platform to increase the visibility of your business and get connected with potential customers. Gain engagement for your business in these platforms.
Facebook & Instagram provides a wide range of targeted audiences that is suitable for almost every type of business.
Facebook targeting system allows targeting by demographic, location and many more. Facebook connects the right people to your business.
1. Target Audience
We create a target audience based on your business nature and your marketing goals. Example: – Selling a specific product to an audience within an age group or gender.
2. Marketing Strategy
Based on your target audience, we provide the best strategy to deliver the ad in multiple advertisement format and best method to convert your advertisement viewers into potential customers.
3. Ad Creative
We deliver the content of the advertisement that are likely to engage best with your target audience. We also determine the advertisement placement which will help reach your target audience efficiently.
4. Campaign Setup
Different marketing goals require different campaign format. We study the campaign format which best suits your marketing goals.
5. Conversion Tracking
Conversion tracking measures the effectiveness of the campaign. Facebook Pixels is used to measure the effectiveness of the advertisement and to measure the results against the marketing goals.
6. Management & Optimization
We constantly monitor and optimize the marketing campaigns to make sure the results meet the marketing goals. Conversion tracking provides us the data to optimize the marketing campaign.
7. Campaign Reporting
Monthly/Campaign Completed – We provide conversion and campaign details through analysis of the results against the marketing goals.
8. Retargeting
Using the tracking data, we can re-target the audience that have initially shown interest in your advertisement.
Largest Search Engine
There are hundreds of thousands of searches performed in Google Search in Malaysia every year.
Google Ads helps you find potential customers that are actively looking for your business, products or services your business offers.
Google Ads is a Pay Per Click (PPC) advertising meaning you only pay when people click on your business ad.
Google Ads provide demographic, location and many more targeting options for better target audience reach.
Additional Branding & Marketing Services

Google My Business Setup
Google My Business is a part of an intiative by Google for businesses and organizations to manage their online presences.
Google also establishes the ownership of these presences online by verifying the owner of the business listed.
These provides a more trustworthy apperance to your business and adds to your credibility.
The setup of this platform is included in our web packages.
Advertising Banners
We provide services to design advertising banners, content (text & image/graphics) for social media post, festive and special occasion promotion banners, flyers, and etc.
Our advertising banners are optimized in a way that you can straight use them in whichever social media platform you prefer such as Facebook and Instagram.
We optimize our advertising banners according to the best use case in each social media platform.
Logo Design
Logo is the center piece of your business, whether it's a traditional business or a large corporate company.
We will help you create an everlasting brand identity for your business. Simple and elegant is our approach.
A unique and easily identified identity is what gives your company a competitive edge over your competitors.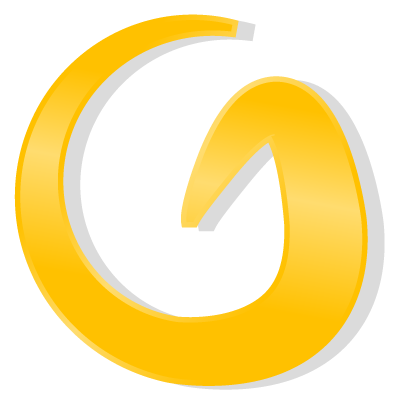 We started our business to help our local businesses to create website and grow their businesses into the digital era. Our aim is to bring more businesses online.
Search Engine Optimization

No. 51B, Tkt Dua, Jalan Sultan Alam Shah, Bandar Banting, 42700 Banting, Selangor

2022 G Angle Tech (002834476-H) Web Development Malaysia
All Rights Reserved